Scholastic recently asked if I would like to read and review the new book "
Cultivating Genius"
by Gholdy Muhammad.  The back of the book explained that Dr. Muhammad would offer an approach to address the students who have been traditionally "marginalized by learning standards, government policies, and school practices."  I knew this was a book for me to dig into.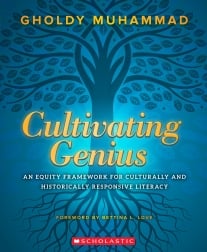 In her book, Gholdy Muhammad sends out an urgent call to educators for action. We need to make a change or the shift.  She says we need to have...