This is our first Currently!
We're linking up with Farley at
Oh' Boy 4th Grade
for her September Currently! :)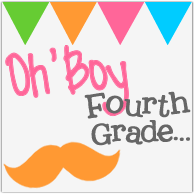 So... here we go! This is our first, so bear with me! It took me forever just to figure this out and I know the text boxes shouldn't be there.... maybe in October. :) Thanks to Jen over at
The Teachers' Cauldron
for the directions that I still botched. :) Love her blog! Check it out sometime.
I have more pics of what we've been doing, but I left my camera charging at school. :( Tomorrow is another day! :)
Be Curious today!
Maria